Trần Văn Huỳnh - Lê Thăng Long and the Journey for Human Rights
Vietnamese News. Translating into English. Members Of Dân Luận News On Line
To the editors of Dân Luận,

Today is the birthday of Lê Thăng Long, the co-founder of the Path of Vietnam Movement, a movement for human rights in Vietnam.

I would like to have this article posted on Dân Luận as a birthday present to Long.

Thank you and regards,

Trần Văn Huỳnh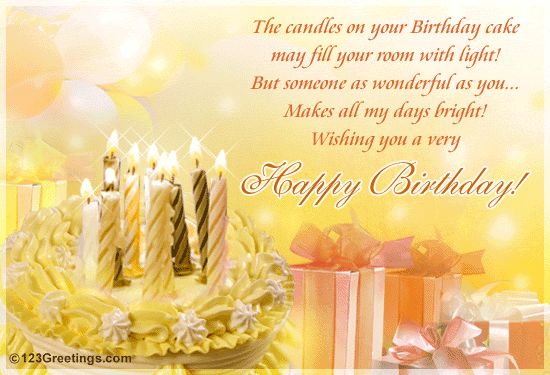 Trần Văn Huỳnh - Lê Thăng Long and the Journey for Human Rights
Vietnamese Original Text: Trần Văn Huỳnh
English Version: TM1111
*
*
I paid a visit to Thức at the end of March. He told me that April 6th would be Lê Thăng Long's forty-sixth birthday, and Thức asked me to tell Long that he missed Long very much, and that he missed the days the two of them shared everything they had, from food to clothes (in prison). Thức also missed Lê Công Định and looked forward to the day when they will be together again. Their friendship was so beautiful. I believe it will be a long-lasting friendship to be told to posterity in years to come.
Long's wife once remarked that Long spent more time with Thức than with her. Long had been married for eight years before he was put in prison for three years. On the other hand, Long went to school with Thức, worked together with Thức, and was imprisoned with Thức. When Long was released from prison on June 4, 2012, his wife was on a business trip to Europe, and his children were with grandparents in Hà nội. Long served probation in Ho Chi Minh City in order to take care of his mother, who was fighting terminal cancer at the time. Long wasted no time. He did not even take time off to see his wife and children. Nor did he take a day of rest. He immediately launched the Path of Vietnam Movement on June 11, 2012, only a week after his release, in order to pick up what the three of them had left off when they were arrested. Long's wife called from Germany and could not suppress her concerns. Though fully supportive of her husband's rightful cause, she was also understandably afraid that her husband and she would be prevented from reuniting upon her return to the country (because of what Long was doing). That certainly was a strong possibility.
Nguyễn Phương Anh, Long's wife, is a beautiful and talented woman. Having been educated in France since the twelfth grade, she earned her Ph.D. in math at the age of twenty-five. She had great career choices and a bright future to look forward to, but instead chose to return to Vietnam to be Long's wife, and together with him tried to realize their dreams for the country. Phương Anh helped Long set up a training center at EIS, where he was senior vice president. She later gave up a very good job at the RMIT University (Royal Melbourne Institute of Technology - Australia) to be with her husband, who was assigned to Thailand at the time to grow market share for EIS in that country. A year later she returned to Hà nội with her husband and took a teaching job at the Hanoi University of Science and Technology until her husband was arrested in June 2009. A few months ago (after Long's release), Phương Anh gave up her teaching position at the Math Department at the university and took her two children to Sài gòn in order to be with her husband. Once again the brave woman set out on a new journey to find a new career in a new place. Despite numerous hardships, Phương Anh is full of pride, confidence, and happiness.
When Long was arrested, his mother was diagnosed with cancer. The strong-willed mother did not take the government's distorting propaganda and defamation efforts that generated misguided public opinion very well. She at times blamed her son for what he did. All she wanted was for her son to be released from prison as soon as possible to be by her side, and to cut ties with politics. She knew that her son, a truthful, open-minded person, would not thrive in a corrupt political environment as it existed at present. However, her brief joy in his release was abruptly replaced with harassment from the government again, as a result of Long's launching of the Path of Vietnam Movement. At numerous times she tried to talk Long into giving up the efforts, for his own safety and for the sake of caring for his aging mother and young children. Though Long loved his mother with all his heart, he was persistent in his ideals and tried to convince her of his calling. During the last months of her life, Long was constantly at her bedside, at home or in the hospital, and took minute care of her. I paid quite a few visits to the mother at the end of her life, and witnessed her pride and complete faith in her only son. I admired her and shared that attitude. She had all the rights to be proud of a son who rendered himself useful to the country.
A month after his mother's passing, Long also lost his grandmother. The pain multiplied, but Long endured and stayed his course on the path he had chosen. At the time of Long's arrest, his daughter was only six and his son only three. Because of the stigma society places on political prisoners and the fear of "reactionaries" it creates in the people, the family had to keep the young children from knowing the truth about their father's arrest. However, today's children are more mature than adults think they are. Minh Anh, the little girl, was not satisfied with explanations given her by the family about daddys' long absence from home and suffered from depression. Nevertheless, it was she who tried to calm down her younger brother Long Quân when the latter confronted his mother with a barrage of questions about what happened to father, to make her admit that father was indeed imprisoned. The story moved me to tears. At the young age of five to seven, the children make up simple arguments to defend their father, because they believe their father was a good person. However, they just could not understand why their father had to wear a prisoner's garb. Recently, I saw sparkles in the children's eyes again. That their life is now filled with happiness and with pride in their father gives hope to the good things that lie ahead of them.
Long always has a happy family, before as well as now. Had he chosen to turn his back to injustices in life, he would have had a peaceful and successful life, a life free from violent waves that threaten to overturn it. Even now, with his wife and children at his side, he still has to face giant waves that threaten to sink the little boat he is trying to steer away from the storm, to arrive at his destination where "human rights must be respected first and foremost". This journey is certainly full of hardships, but he never lets go of the steering wheel, and overcomes each giant wave that comes his way. And every day he is gathering more and more people who come by his side to join hands. The journey is not confined to one single boat any more. Hundreds, thousands of boats are heading out to the ocean, heading to the same goals for the Vietnamese people.
Thank you, Lê thăng Long, for allowing me to participate in the journey to find meaning in life for me in my advanced years. I am filled with happiness when I can guide other families of prisoners of conscience to be aware of their rights, so that they can protect themselves and their loved ones when their family members face wrongful allegations. I usually come to visit parents, spouses, and children of those accused, and I have witnessed positive changes in their attitude and in their faith. Once they had been insecure, reclusive, and even ashamed of their loved ones who were political prisoners or "reactionaries". They are now confident, proud of their loved ones, the courageous and fearless, who utilize their rightful human rights to fight for a bright future for the country. They are also more confident in using their human rights to fight for justice and freedom for their loved ones. They no long submit to power wrongfully imposed on them and let fear push them into suffering in silence, or silently witnessing their loved ones being oppressed, not knowing what to do. They now see that the burden of injustice and wrongdoings will not lessen, as they had been promised or coerced into believing. They now see that the more they accept and fear injustice and wrongdoings, the more such burden will grow and weigh them down.
The people's awareness of human rights is clearly developing every day. People come to recognize that those rights are not only self-evident in the pursuit of life, but must also be guaranteed in all other activities. These are seeds of life that will germinate, fast and strong. Millions of such seeds will be sowed in the right environment, the human being. Soon these seeds will multiply and grow. And that's when the country will achieve freedom and democracy, which will in turn lead to prosperity and civilization.
Such achievements are obtained through the many brilliant pioneers who fought for many years for a democratic Vietnam. There were forefathers who lost their lives for the sacred cause, but there have been generations of followers who keep on marching to arrive at today's success. And I believe that Lê Thăng Long's work makes a big part of today's success.
The journey still has numerous obstacles to overcome, but we will certainly arrive at our destination, because presently there are many Lê Thăng Longs around us who participate.
Long, Happy Birthday! I wish you good health, happiness, and success. May you achieve what you want for the country.
Thank you for all you have done for human rights, for the country.
Trần Văn Huỳnh
 
Translated into English by TM1111, DanLuan.org
| | |
| --- | --- |
| Admin gửi hôm Thứ Ba, 09/04/2013 | Bạn đánh giá bài viết này thế nào? |
| | | | | |
| --- | --- | --- | --- | --- |
| | Tô Hải - Phấn đấu ký số 6: Phải gọi bọn chúng bằng đồ mặt... gì? | | | |
3316 lượt đọc

0 cảm ơn
---